Meet the team
Neil has been involved in tree surgery for over thirty eight years. He has steadily grown his business and trained many employees along the way.
He is passionate about the safety of his team and customers alike.In addition, customer service is important to Neil too and his staff share his friendly, polite and informative approach to their work.
All of them have a range of competency certification, including:
Risk Assessment
Chainsaw Safety
Safe Climbing practice
Stump grinding
Access Platform/Cherry pickers
First Aid
Construction Skills Certification Scheme
Neil Shadbolt
Director
Neil has been actively involved in tree surgery since 1980.
First working for one of the largest tree companies in the country, carrying out contracts in Westminster, Richmond and many of the other London Boroughs and Home Counties.
When first starting tree work the Dutch Elm Disease was rife and spreading rapidly across the country and the idea of felling and burning on the spot was thought to be the only possible way of slowing down the onslaught of dying Elms. In hindsight this didn't have much impact or effect at all. After 10 years working for this company Neil then then became a sole trader doing tree surgery for many domestic customers, and he built up some regular contracts with local schools and building contractors. In 2003 he decided to make the company Limited. This company has grown over the last 14 years employing more people and building a greater customer base
There has been many changes within the industry of tree surgery, one being the professionalism and over the last couple of decades Neil has with college training and various courses has instigated safe working practises within his company.
Neil still manages a hands on approach, and even though he is responsible for bringing in new contracts for the company he still enjoys a day on site and still climbs when needed.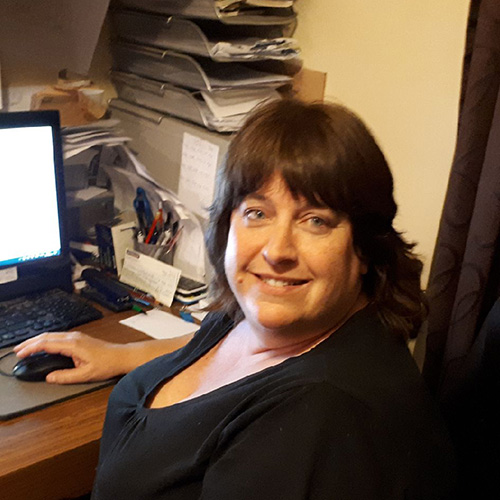 Carol Shadbolt
Director/Secretary
Carol is a vital part of the company
She deals with all the office side of the business including invoicing, estimates, book keeping, credit control, I.T side of the business using social media, generating risk assessments and method statements and also plays a large part in our human resources including payroll. Basically she manages all the office admin on a daily basis.
She is also Neils wife and has learnt a lot about the business through a shared history of over 30 years.
Carol will generally be the one taking all the calls and booking in the work.
She has recently become involved in the health & safety side of the business and holds regular Toolbox Talks and is keen to organise training events to promote our ongoing positive approach to health & safety in the workplace.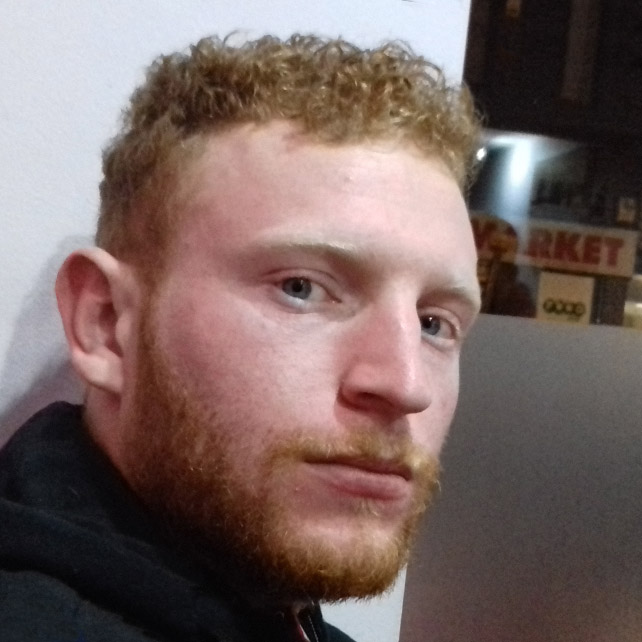 Luke Shadbolt
Arborist/Climber
Luke has grown up within the family business of tree surgery. He attended Moulton College where he achieved an Extended National Diploma Level 3 Triple Grade Distinction, Merit in Forestry and Arboriculture and it was at college where he gained his certificates of NPTC chainsaw and related operations CS30, CS31, CS38 and CS39 to work within the industry.
Since leaving college he has put his skills to work for the company gaining valuable climbing experience and a good working knowledge of trees.
He has been especially keen on perfecting his climbing experiences and using modern climbing techniques and equipment.
He also holds an Emergency First Aid at Work Certificate.
Michael
Arborist/Climber
Michael joined the company in 2005 as a young teenager, he is now our longest serving member of the team. He has gained a wealth of experience and knowledge from his time with us.
He has gained his NPTC qualifications including climbing and aerial rescue at Shuttleworth College. He specialises in stump grinding and recently acquired a Lantra Award in Stump Grinding Operations. He prides himself on pruning of small trees and hedging. He is an excellent groundsman when it comes to rigging and supporting the main climber and coordinating the rest of the team.
He has valuable communication skills and liaises well with customers and the team.
He also holds an Emergency First Aid at Work Certificate and a CSCS Construction Industry Card.